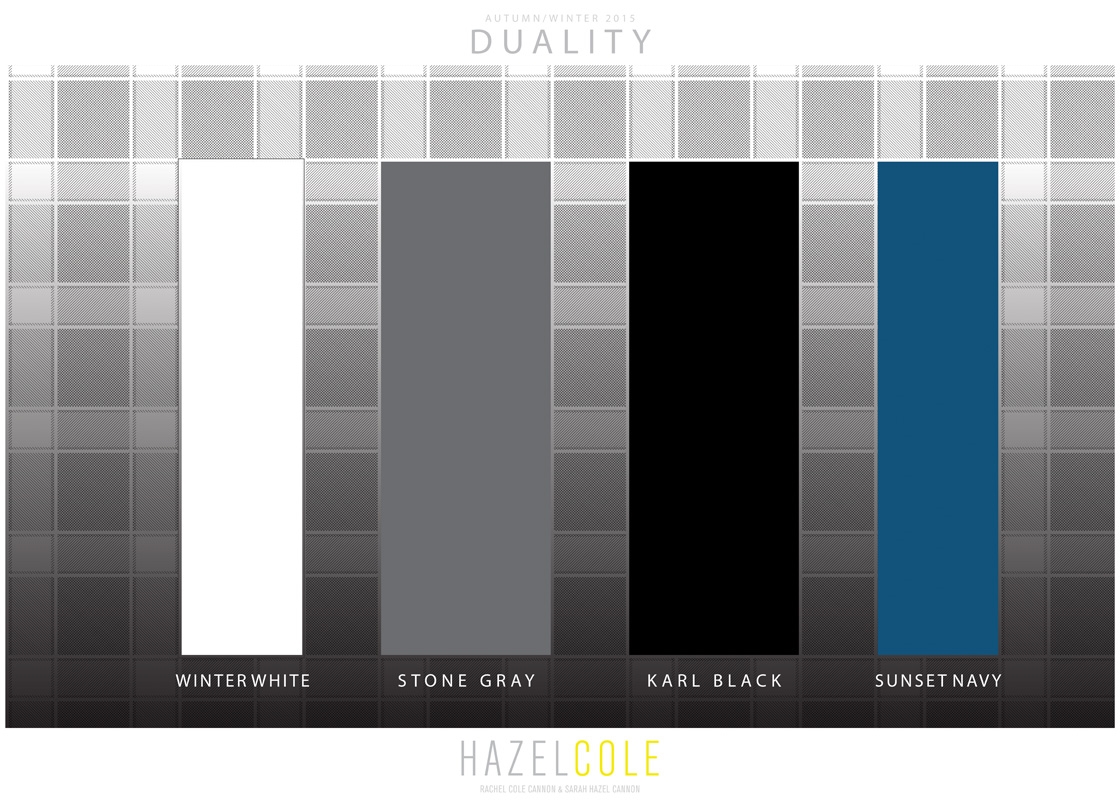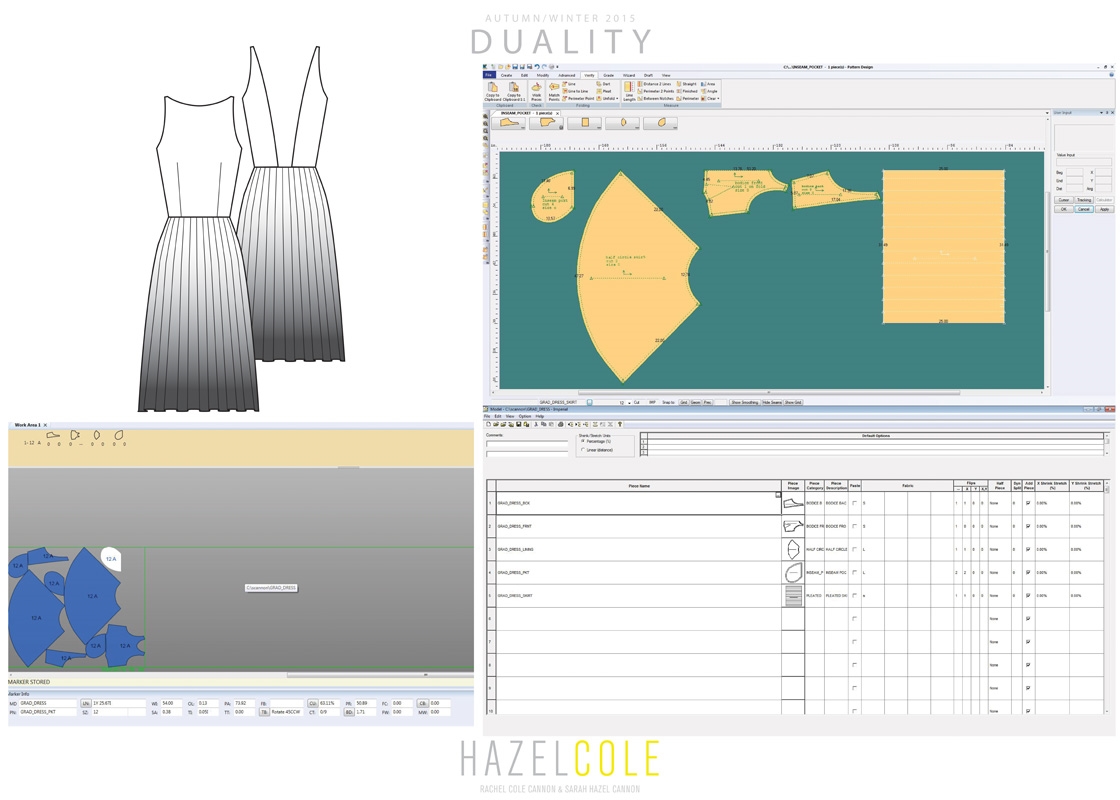 These images show the process and design of the collection Duality by Hazel Cole. The images shown are done by Sarah Hazel Cannon. Boards consist of Mood Board, Colors, A selection of fabric swatches, stylized sketches, technical garment flats, a look into gerber patterns.
For images of the collection please click here. Collection completed by Hazel Cole (Rachel Cole Cannon and Sarah Hazel Cannon).
Concept:
The muse behind Hazel Cole's collection at Charleston Fashion Week is a southern woman who embodies simplicity and elegance while radiating effortless, luxurious style. This collection, entitled "Duality," is a conversation between two design minds coming together to create one story.
Rachel and Sarah were born into a design family. They grew up in and around architecture and design, spending as much time at their parents' architecture firm as they did at home. Each sister fell in love with design at a young age and took her own path toward a design profession: graphic design for one and fashion/textile design for the other.
Duality explores how their two voices, each with different design visions, go through the highs and lows of collaboration. Each designer has contrasting views at times, but eventually a harmony is reached to create a singular focal point. Through this collaboration, Rachel and Sarah have learned to push one another toward a higher level of design than can be achieved working alone. Hazel Cole's collection embraces contrast and the melting pot of their ideas through juxtapositions of fabrics, textures, and prints.
.